WHY SPONSOR CLIENT SUMMIT?
Client Summit 2024 is shaping up to be Rev.io's biggest and best event for service providers yet.
THE BENEFITS OF BEING A CLIENT SUMMIT SPONSOR
Get dedicated exposure to Rev.io's clients and partners.
Benefit from time on stage and deep conversations in our exhibit hall.
Hear from top industry leaders and network with fellow executives.
Examine ways to build further partnerships and success with Rev.io.
More details to come on Sponsorship Opportunities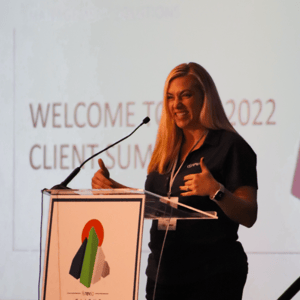 THE BEST MOMENTS OF THE 2023 CLIENT SUMMIT!

Our 9th year of Client Summit was definitely one for the books. Here's a quick look at the highlights from this year's conference!